What we do
Effective accounting solutions for every business
Accounting & Legal Expertise
Our local knowledge of the complexity of Thai markets is bound unparalleled. However, we understand the big picture with a global perspective that will help your business interests prosper.
Sustainability
Across Asian markets or in our own teams, working with you and for you, we believe combined efforts can give you the best outcome and accounting support in Thailand.
Benefits of having an Accounting Firm
Access to finance, legal and accounting expertise
Being able to outsource your accounting allows you to get specialized knowledge that you may need. It is highly common for firms to oursouce highly trained accountants and finance professional. Hiring an accounting and legal advisor will allow them to focus into the needs of your business and can bring the best practices for you.

Some organizations may need a bookkeeper, accountant, controller, and CFO levels. The problem with this is that you can't hire all of them. As Pimacccounting belongs to Pimlegal a Thai Law Firm company in Bangkok, we also provide legal services and in-house Thai Lawyers.
Cost savings
Across Asian markets or in our own teams, working with you and for you, we believe combined efforts can give you the best outcome.
Avoid turnover and time-off issues
Outsourcing your finance and accounting allows you to avoid turnover and time-off issues. It is common in smaller companies to look at each team member as vital to the success of the company. It is also common that these team members may enter a state of being sick or being on leave for vacation. This is cause stress for the remaining employees. However, when outsourcing an external company to handle your accounting and finances, this becomes their problem and not yours.
Achieve Time Savings for the Business
It is imperative that your business saves as much time and money as possible. You may be focused on reaching your goals for the success of your business. You can achieve more time in your hands by outsourcing your accounting and finances where you don't have to provide your employees with guidance or expertise.
Gain flexibility to meet business needs
This is in relevance to the previous benefit as outsourcing your accounting and finances frees you up a lot of time. In addition to that, you can find yourself meeting your business needs as handling your finances does not become an issue anymore. Business owners who outsource their accounting and finance can flex, pivot, and plan easily.
Ability to Scale Up or Down
It is highly common that business peak and enter a rapid growth and this can result in suffering complications with backend operations which normally slows down growth and cost the business a lot of money. Outsourcing your accounting and finances gives you the ability to handle more workload whenever the business peaks. Although it may be challenging to run the business, you don't have to worry having as many employees or capacity which allows you to scale up and down quickly.
Access to Better Tools & Processes
Obtaining advanced tools to improve your business can be costly for the business. This can be challenging for small businesses and sometimes for big corporations. The best way to cut down these costs is outsourcing your accounting and finance functions as accountants will already bring these tools and processes into your organization itself. This builds efficiency for both your business and team.
Business Intelligence
Business intelligence is commonly overlooked by the business as they believe is not as important for the business. Business today go against a ton of solid competitors and although your business may have the statistics of growth, it is always better to have an individual analyze specific things and how to make future adjustments or even to reach your goals. You won't be able to achieve this from your bookkeeper or from your controller.
Recognised and recommended by local & international authorities
pim accounting is Thailand's premier legal and accounting company in Bangkok with services that assist start-ups and established international companies start and expanding their businesses in Bangkok, Thailand. We learn to utilize our local expertise in expertly navigating clients through the complexities of Thai business and legal systems. pim accounting is known to be an experienced and reputable firm that is also greatly recognized by government agencies and international organizations for competency, efficiency, and work processing. On the other hand, we are recommended by the DBD for commercial matters, by Thai Commercial Services, and by the office of the BOI for Board of Investments applications.
Digital Transformation in accounting & finance industry
Digital Transformation has become a vital part of every business and has actually been accelerated by the onset of the COVID-19 pandemic, resharping business models and organizations globally. Digital transformation itself involves the combination of digital technologies and business processes. A lot of the developments in technologies helped organizations with sets of tools for different business processes and activities.

Accounting and finances is definitely no exception for companies dealing with major changes. Bookkeeping and payroll has moved beyond and it's taking a strategic role for business in the future.

Many accountants out there were concerned of being replaced by technology but this actually isn't the case. As digital transformation continue to be vital for businesses, accountants and financial advisers are still needed by adapting on using digital tools that business don't know how to use. With that being said, this shifts more into opportunities for accountants than threats.

Organizations going through digital transformation has also learned to leverage the cloud, automation, and AI. With the use of cloud technology of centralizing data management results in reduced waste and lowers costs for the business. Similarly, automation is used for cost reduction and helps improve efficiency by eliminating tedious and time-consuming tasks while, most importantly, reducing human error. Rather than replacing accountants, this will help them focus on strategis trasks that require creativity that AI cannot yet provide. Accounts or legal advisers can use their unique human skills to input high-quality data into a more effective financial planning and reporting.

It is important to note that the addition of digital transformation will not eliminate the need for accountants, but rather improves the business through efficiency and effectiveness. Automation and other driven technology will compose to free accountants and not constrain them. It is vital that businesses unstands the important of technology potential and how to leverage them effectively through the knowledge of accountants and financial advisers.
ISO 9001:2008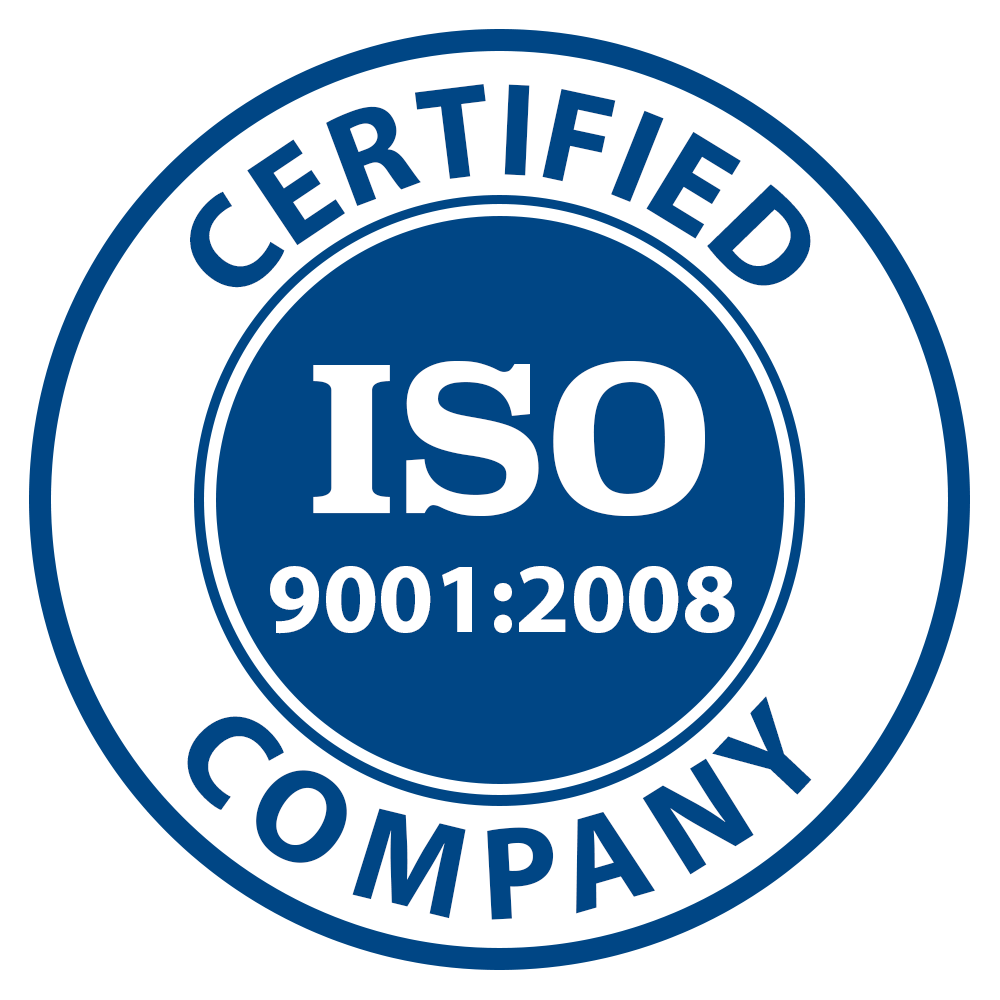 An accepted international standard for quality management systems is ISO 9001:2008. It offers a structure for companies to constantly satisfy consumer needs and enhance overall performance. Organizations that use ISO 9001:2008 must have a quality management system in place that includes procedures for ongoing customer satisfaction and improvement.

Worldwide, a wide range of companies of all shapes and sizes employ ISO 9001:2008. It may be used as a basis for certification by an impartial third party and is a helpful tool for companies aiming to increase performance and customer satisfaction. Later, on September 15, 2015, an update was made.
ISO 9001:2015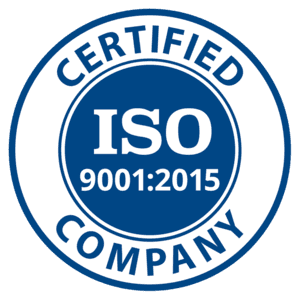 The most recent iteration of the widely accepted standard for quality management systems is ISO 9001:2015. It took the place of ISO 9001:2008 when it was issued in September 2015. The standard provides a foundation for a strong and effective quality management system, which is intended to assist enterprises in continuously meeting customer expectations and enhancing overall performance.

The High-Level Structure (HLS) of ISO standards, on which ISO 9001:2015 is based, ensures that it is compatible with other ISO management system standards, including ISO 14001 for environmental management and ISO 45001 for management of occupational health and safety. Organizations will find it simpler to combine various management systems as a result.

Worldwide, a wide range of companies of all shapes and sizes employ ISO 9001:2015. It may be used as a basis for certification by an impartial third party and is a helpful tool for companies aiming to increase performance and customer satisfaction. It is a widely accepted standard that may aid businesses in enhancing their operations and raising their level of competitiveness.
How We Do
Working procedure
Requirements
Study problems and general materials to find out creative concepts.




Consulting
Quickly translate the visions into reality and patent possible approaches.


Action
Release approaches out into the world and submit them to criticism & adaptation.
"Working with pim accounting has given us the ability to track our finances more accurately and has helped us in our strategic decision making process. We can now make informed decisions much quicker than in the past."

"I've been doing my taxes with pim accounting for now 5 several years. They are very professional and provide outstanding services. Whenever we had questions."




"Thank you pim accounting for making accounting services quic, easy and stress free. I highly recommend pim accounting for tax preparation needs."





"pim accounting teams are extremely knowledgeable about common accounting and tax practices. All papers which we needed were prepared very fast and provided us with the information necessary to avoid common mistakes."